THE HISTORY OF GRACE BIBLE CHURCH
On October 26, 1947, a group of 25 men and women, convinced of the need in the area for sound Biblical doctrine and teaching, met for worship in the house of Mr. & Mrs. Hyers, in Allenwood, New Jersey. They formed the nucleus of what would eventually become The Gospel Tabernacle.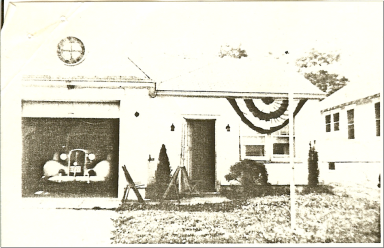 By February, 1948, services were moved to the First Aid Building in South Belmar. That year a building fund was started with a gift of $5, a lot on Main Street was purchased, and in November a down payment was made on a former government-owned war surplus building that had once been used as a civilian mess hall. The congregation purchased the building for $1,000, which included transportation and placement on a foundation. The structure was originally supposed to be 90 feet long but because state laws would not permit transportation on the highways of a building of that length, it was cut down to 54 feet.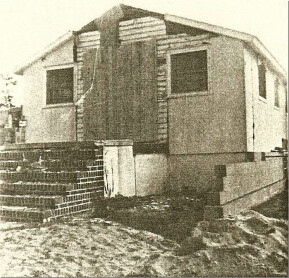 Men gave their time and worked in bitter cold weather as winds blew in from the ocean. By the fall of 1949 enough progress was made that services could be held in the church. It wasn't completed, but the congregation didn't mind. They were filled with gratitude for the wonderful things God had done!
Jim McCall was the first pastor of The Gospel Tabernacle, receiving $20 per week. He worked locally to support his wife and family. In 1953 his salary was increased to $40 per week, and in 1956, when he became full-time pastor, it soared to $75 per week. However, no living quarters were provided!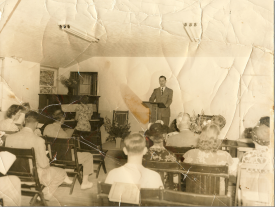 The Lord has blessed our church with several large ministry efforts over the years. In 1955 a truck was donated to the church which was used as a Sunday School bus. "YE MUST BE BORN AGAIN" was the scripture written on its sides. Later that year "The Gospel Bus" was purchased for $50, and was used to transport members to church services and to bring children to Sunday school. Back in 1971, we offered a coffee house known as "The House of the Rising Son." They met in what is now the Mayfair Hotel in Belmar. Likewise, we also once ran a school called Grace Christian Academy, which was tuition-free and totally supported by the Church. A few former students still attend Grace.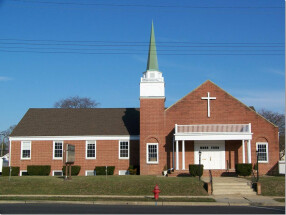 During this time, the Lord continued blessing the work of His people and it was clear that a larger facility was needed. In the late summer of 1957 construction began. The new building was built up and over the top of the original chapel and it included a new sanctuary, a baptismal and classrooms were added. In later years, a kitchen and more classrooms were added.
Our church has had several name changes too. Started in 1947 as the Gospel Tabernacle, in 1965, our name was changed to the Baptist Tabernacle. Then later in 1981, under the leadership of Pastor James Sharp (who was installed as pastor in 1979), the name was changed to The Grace Tabernacle. In 2011, we changed our name to Grace Tabernacle Bible Church. In 2014, we changed to our current name, Grace Bible Church.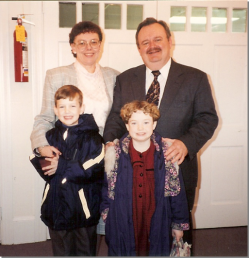 Pastor Sharp served for 20 years at Grace Tabernacle. He was pastor and headmaster of our school as well as teacher and speaker at various local Christian organizations. His ministry strengthened the church in the Word of God and helped solidify our church family around the call to love and serve God and one another. We began to be known as the church which taught the truth of God with a humble spirit of love. After 20 years of faithful service, Pastor Sharp announced in 2000 that he would be leaving us to take responsibility of another flock of God's people in Florida.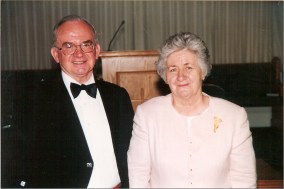 Interim Pastor James McColl ministered to us from June 2000 to June 2001 while the search was underway for our next pastor. A Pastoral Search Committee sought a godly, gifted, faithful man of integrity to lead the flock. At the same time a young man and his wife in Illinois were praying for God's will and the possibility of finding a church on the Jersey Shore to pastor. It was a perfect fit! The congregation joyfully and overwhelmingly welcomed Pastor Randy Smith and his wife Julie to The Grace Tabernacle in June, 2001.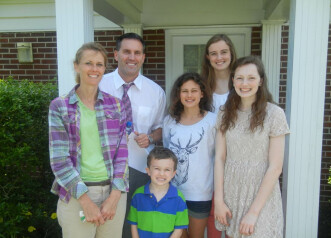 The Lord was quickly blessing Pastor Randy's ministry and soon. The ministry of Grace continued to expand and in 2003 the church began looking for a second full-time staff pastor. In 2004, the church was introduced to Russ Brewer. Russ was raised in Middletown, but had been doing church planting in downtown Los Angeles after seminary. In early 2005, the congregation voted unanimously to accept Pastor Brewer as 2nd staff Pastor.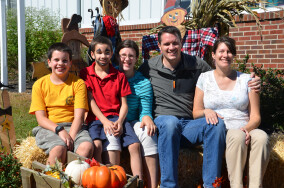 In 2013, as the Lord continued to bless the ministry of Grace and bring more people to the church we hired our third and fourth staff pastors.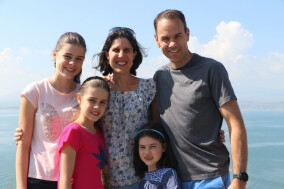 Craig Baxter was born and raised in Melbourne, Australia. Along with his father and brother he started a family-owned and operated pharmaceutical manufacturing company. In 2011 Craig left the family business to begin theological studies with the Australian College of Theology, from which he graduated at the end of 2013. Through the providence of God, Craig met the leadership of Grace Bible Church in Feb 2013 at a conference in California. This began a 15-month journey for Craig and his family, and in May 2014 they moved to New Jersey for Craig to commence a pastoral position with Grace. Pastor Craig now oversees evangelism, missions, preaching and teaching.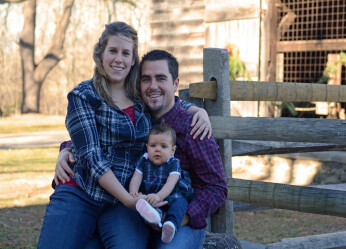 Jack McDonald was raised in North Bangor, New York. After graduating St. Lawrence University, where he studied to be a math teacher, he moved to Los Angeles to study at the Master's Seminary in preparation for full time ministry. For four years he served in the college ministry of Grace Community Church at USC. We hired Pastor Jack to oversee Children's Ministry, Youth Ministry, and Technology.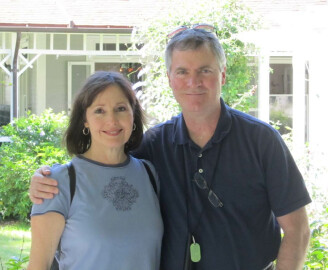 Just before the end of 2013 we had the distinct privilege of sending Pastor Russ off to Colorado to become Senior Pastor of Wellington Community Church. So with one more spot open on staff we decided to hire Barry Morman. Pastor Barry was born in Tyler, Texas and grew up nearby in the small rural town of Whitehouse. After graduating in 1976, Barry spent almost 37 years working for J. C. Penney in multiple assignments and locations. He spent the last 17 years of his career managing the Monmouth Mall store in Eatontown (NJ). Barry served as a deacon in several churches throughout his travels. He served as an elder for several years at Monmouth Church of Christ in Tinton Falls. After retirement from Penney's, he joined the pastoral staff as Pastor of Congregational Care in May 2014.
Over the years, our church family has continued to grow and strengthen in our commitment to the Lord and His people. By God's grace, we are a deeply loving church family that is centered on Christ and His call to love and serve one another.
Each new year brings more mature discipleship, stronger/richer ministries and a greater enthusiasm for the work the Lord has called us to do. We are excited to see what the Lord has planned for our church family's future!